Learn Sushi Recipes Here
Start Making Sushi Tonight!
Looking for sushi recipes?
Paying too much for a few rolls?
Want better than the packaged sushi at the grocery store?
Learn and obtain everything you need to enjoy sushi and impress your family and friends.
If you are looking for basic sushi recipes with information about how to make it at home, this site provides you with everything you need to make really good sushi from a Japanese American nise (nee-se means: second generation). Yoroshiku!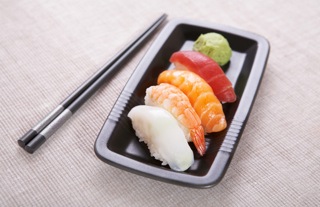 Here you will find step-by-step instructions on:
How to make sushi in general

How to prepare sushi rice

Recipes for nigiri

How to make sushi rolls

Inari zushi and other types of sushi

Ideas for ingredients