Sushi mold (oshibako)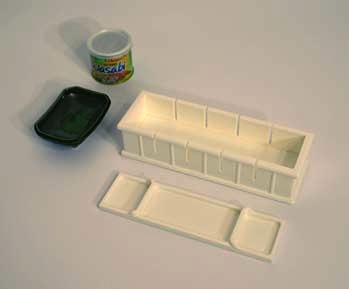 Sushi mold are typically wood or plastic (above) rectangle used to make decorative pressed sushi (oshi zushi). They measure 3" (7.5cm) 6" (15cm) respectively) by 2" (5cm) high.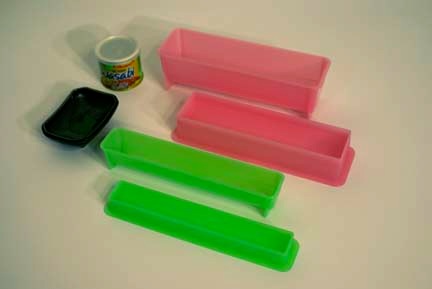 These molds are for making rolls. They come in different sizes and colors. Pictured above are for medium sized rolls (pink) and hosomaki or thin rolls.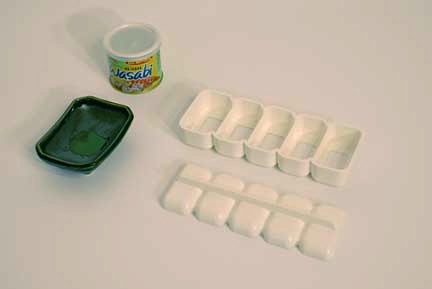 The mold above is convenient for making nigiri rice ovals. Takes the guess work out of how much rice to use in making nigiri zushi. Plus, it makes multiple at a time.
Why use a mold to make sushi? Convenience. Easy to shape. To some its not easy to make perfectly shaped sushi.
The Oshibako at top of this page is used to make a type of sushi. There are recipes specifically for this "push box" and is needed to make this block shaped sushi.


Return from Sushi Mold back to Sushi Supplies
Back to Home Page